Event Program
About
SAVE THE DATE!
Sunday, February 22, 2015
VIP 12 – 5 pm (includes an extra hour to taste, VIP swag bag and more!) –
SOLD OUT
General Admission 1 – 5 pm
Seattle Center Exhibition Hall
NEW IN 2015!

 Join Seattle magazine as they host POP! Bubbles & Seafood – the new Saturday night kick off event for the Seattle Wine and Food Experience.
Saturday, February 21, 2015 –
SOLD OUT
6 – 9 pm
The Seattle Wine and Food Experience is the premier showcase for wine and food in the Northwest.
Experience a world tour of wine, beer, spirits and all things culinary.
Tickets
Tickets for the 2015 event will go on sale November 10, 2014
General Admission – $55
VIP – $70 (includes an extra hour to taste, VIP swag bag and more!) – SOLD OUT
VIP BIG – $125 (includes tickets for Pop! and SWFE VIP) – SOLD OUT
POP! Seafood and Bubbles Only – $65 – SOLD OUT
Tickets
SWFE Grand Tasting (VIP BIG, VIP and General Admission Tickets)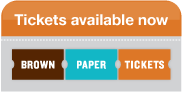 POP! Bubbles & Seafood: $65 (Saturday Night Event Only)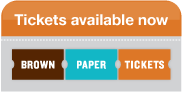 Hotel Partners
Book a stay at one of our hotel partners and extend the fun at Seattle Wine and Food Experience! Call 866.866.7977 and ask for the "Seattle Wine and Food Experience" rate or visit either hotels website (www.themaxwellhotel.com or www.hotelfiveseattle.com) and enter "WINE" in the promo field when searching rates.
The Maxwell Hotel – $139 per night
Hotel Five – $129 per night
FAQs
Frequently asked questions & helpful information
Are there any age restrictions for the event?
No one under 21 years of age will be admitted (including small children and babes-in-arms). Valid ID will be required at entrance for everyone.
What time is the Seattle Wine and Food Experience?
VIP entrance is at 12 p.m. and General Admission begins at 1 p.m. The event ends at 5 p.m. No alcohol will be served ten minutes prior to closing.
What is the parking situation like around Seattle Center?
Some street parking is available and there are many lots near the Exhibition Hall. Other driving options to consider to ensure safety after consuming alcohol:
Assign a designated driver
Yellow Cab 206-622-6500
Uber Seattle
Seattle Town Car Limo Service 206-251-1601
Orange Cab 206-522-8800
King Country Metro
What should I bring with me?
Please bring your physical or print-at-home ticket(s) with you (mobile device tickets will not be accepted) and your government-issued ID. Tickets must have a barcode on them (email confirmations will not count as tickets).
What can I expect?
This is a tasting event, meant to introduce you to fabulous products. Please taste responsibly, it is perfectly acceptable to use dump buckets for dumping and/or spitting.
Are there other things to drink besides wine, spirits, beer and cider?
We will have plenty of non-alcoholic items available for guests including Top Pot Coffee, San Pellegrino and Acqua Panna water and more.
Are there additional costs once I enter the event?
There are a number of artisan vendors sampling and selling their products (some may take credit cards), come prepared if you wish to "shop".
Can I purchase wine/beer/spirits/cider from any of the vendors at the event?
There is not a physical wine store at the event. There are applications and websites that event attendees can access to purchase wines directly through winery-direct e-commerce.
Contact
Directions
The Seattle Center Exhibition Hall
300 Mercer St
Seattle, WA 98109

View larger map.
Beneficiary
The Seattle Wine and Food Experience is proud to partner with Les Dames d'Escoffier, Seattle:
The event benefits Les Dames d'Escoffier Seattle, a 501c3 non-profit organization of women leaders in food, beverage and hospitality whose mission is education, advocacy, and philanthropy. Les Dames d'Escoffier Seattle focuses on raising funds for scholarships for women in the culinary, beverage, and hospitality industries, and also supports community-outreach programs and sustainable-agriculture projects based in Washington state.
Event Photographers